COVID-19 VACCINES FAQ FOR PATIENTS AND CAREGIVERS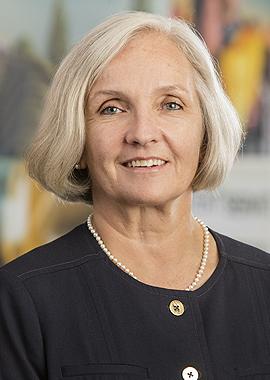 Message from LLS Chief Medical Officer, Gwen Nichols
As you continue to navigate your cancer care during these challenging times, The Leukemia & Lymphoma Society (LLS) offers a wide array of free education and support that can help. LLS Information Specialists – highly trained oncology professionals – can be contacted here. 

This page is updated frequently based on guidance from the CDC and FDA. LLS cannot give medical advice and does not provide medical services. Patients and caregivers should address specific questions with their cancer care team.
Last updated January 27, 2023
FAQ topics include:
Downloadable Resources from LLS
LATEST UPDATES
An updated (bivalent) booster is recommended for everyone 6 months and older regardless of their immune status. Two new studies, one in the New England Journal of Medicine (NEJM) and the other in the CDC Weekly Report, report positive news about how the updated booster is performing as new COVID-19 variants emerge.
The first study reported that the bivalent booster is significantly better than the original boosters at protecting against severe illness, hospitalization and death from COVID-19. The second study showed that the bivalent vaccine also reduced the likelihood of getting COVID-19 even as circulating virus strains changed.
It is important to note that these studies were not completed in patients with blood cancer or other conditions that can suppress the immune systems. LLS encourages blood cancer patients to get all COVID-19 vaccines as recommended, including the bivalent booster, to maintain and boost their protection. Because blood cancer patients, especially those with B-cell malignancies that weaken the immune system, may have a suboptimal response to vaccines, they should continue to take additional precautions even when fully vaccinated, including masking and avoiding crowded indoor spaces.
Antiviral medications continue to be active against currently circulating COVID-19 subvariants. Paxlovid (nirmatrelvir and ritonavir tablets), Lagevrio (molnupiravir) and Veklury (remdesivir) are recommended for treatment of individuals with mild-to-moderate COVID-19 infection who are at high risk of progression to severe infection, such as blood cancer patients and survivors. It is important to seek care immediately if you test positive for COVID-19 as these medications are most effective when started early.
Monoclonal antibodies are no longer authorized for treatment or prevention of mild-to-moderate COVID-19 in non-hospitalized patients because they are not active against currently circulating variants. Manufacturers are working to develop next generation monoclonal antibodies that are effective against newer COVID-19 variants.
COVID-19, RSV and the flu are all respiratory viruses. While there are differences in how they spread, the precautions common in the early days of COVID can help protect against all three. This includes social distancing, masking, frequent handwashing, disinfecting surfaces and avoiding others when they are sick.
COVID spreads primarily through sneezing, coughing and expelling respiratory droplets, making masks and social distancing extremely important in stopping its transmission. RSV spreads much more through contaminated surfaces, making handwashing and cleaning surfaces more critical with RSV than with COVID. Flu is somewhere in the middle—it can spread through respiratory droplets from sneezing and coughing, but also from touching contaminated surfaces and then touching your mouth, nose or eyes.
The most important thing each one of us can do is get our COVID and influenza vaccines as soon as we are eligible. COVID and influenza vaccines can be given at the same visit, either in different arms or at least 1 inch apart in the same arm. There is no vaccine currently to protect against RSV. LLS strongly encourages blood cancer patients and survivors to get vaccinated (and encourage vaccination in those around them), wear masks in indoor settings and crowded outdoor events, wash hands frequently and disinfect surfaces—and even so, avoid touching your face unless you washed your hand very recently.
COVID-19 ILLNESS IN PEOPLE WITH BLOOD CANCER AND SURVIVORS
COVID-19 VACCINATION FOR BLOOD CANCER PATIENTS AND SURVIVORS
QUESTIONS ABOUT VACCINE EFFECTIVENESS
VACCINE ELIGIBILITY, TIMING AND AUTHORIZATIONS
VACCINE SIDE EFFECTS AND SAFETY
More than 600 million COVID-19 vaccine doses have been administered in the United States including to more than 29 million children.

LLS collected real world data from blood cancer patients and survivors through the LLS National Patient Registry. We found that the vaccine side effect profile is very similar in blood cancer patients and survivors compared to the general public. Read more about the results here.
The U.S. FDA has severely limited use of the J&J COVID-19 vaccine because of an increased, but still rare risk of a blood clot syndrome that occurs in approximately 3 per every million doses of the vaccine administered. Clinicals trials showed an increased risk of myocarditis (inflammation of the heart muscle) and pericarditis (inflammation of the tissue surrounding the heart) following administration of Novavax COVID-19 vaccine, but these events were exceptionally rare and there was insufficient evidence to conclude that the vaccine caused them. 
Severe allergy to specific components of any COVID-19 vaccines are rare, but is a contraindication to vaccination. Please discuss your specific risk with your healthcare provider. 

Some people receiving a COVID-19 vaccine have reported swollen lymph nodes on the underside of the arm where the vaccine was administered 2-4 days after receiving the vaccine. Lymph node swelling can be a common reaction, or side effect, to any vaccine and those who have reported swollen lymph nodes usually have them return to normal within four weeks. In most cases, no additional imaging tests are needed for swollen lymph nodes after recent vaccinations unless the swelling persists or there are other symptoms. Understandably, for cancer patients who have had lymph node enlargement as a sign of their cancer, any enlargement may be of concern. You should contact your health care team to determine how to follow up if you have post-vaccine lymph node enlargement.
STAYING SAFE AFTER VACCINATION 
Even when fully vaccinated against COVID-19, CDC and LLS recommend that blood cancer patients and survivors should continue wearing a mask and taking other precautions to avoid infection. This is especially important since some blood cancer patients may not get optimal protection from the vaccines and may be more susceptible to infection and severe outcomes of COVID-19 after vaccination compared to the general public.
Blood cancer patients should remain cautious about travel. While all of us are anxious to get back to normal, travel increases your chances of getting infected and spreading COVID-19. Before considering travel, talk to your cancer care team about whether there are any additional precautions you should take. Always continue to social distance, wear a mask, wash your hand frequently, and avoid crowds and poorly ventilated indoor spaces.
While vaccines offer at least some protection to most blood cancer patients, some patients may not get optimal protection from the vaccines and will be more susceptible to infection and severe outcomes of COVID-19 after vaccination compared to the general public. LLS encourages everyone to respect and protect blood cancer patients and others with weakened immune systems that put them at increased risk from COVID.19. 

Vaccination for everyone, including friends and family is important. By getting vaccinated, those with normal immunity can reduce the risk that they transmit COVID-19 to those whose immunity is impaired.
TREATMENT AND PREVENTION OF COVID-19
LLS COVID-19 PROGRAMS, RESOURCES AND RESEARCH