The Leukemia & Lymphoma Society's (LLS's) Board of Directors for FY21 is comprised of distinguished individuals dedicated to LLS's mission to cure leukemia, lymphoma, Hodgkin's disease and myeloma, and improve the quality of life of patients and their families. Board membership is a voluntary position and LLS does not compensate members for their service to the organization nor do we reimburse them for travel to quarterly Board meetings.
Meet our Executive Leadership Team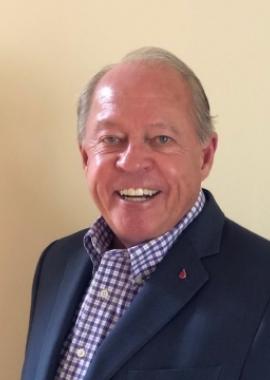 Ralph E. Lawson, FHFMA, CPA
Chair Of The Board
Ralph E. Lawson is a widely acclaimed expert in United States Healthcare. He has testified before Congress and has spoken at hundreds of healthcare meetings and conferences nationally and internationally. During his 30-year tenure as the executive vice president and chief financial officer of Baptist Health South Florida, Inc., he was instrumental in expanding Baptist from a single hospital in Miami to the largest provider of healthcare services in South Florida. Baptist now operates eleven hospitals and more than 100 outpatient facilities and physician practices in four counties with more than 23,000 employees.  Before joining Baptist Health in 1989, Lawson was a general partner with Deloitte responsible for the Florida healthcare practice. He meets the Sarbanes Oxley and SEC definition of an Audit Committee Financial Expert. Presently, Lawson serves as a member of the Board of Trustees of Boca Raton Regional Hospital, and is the Chairman of the Board of Catholic Health Services, the largest provider of post-acute healthcare services in Florida. He is the past national chair of the Healthcare Financial Management Association, with more than 40,000 members and 68 chapters. Lawson is retained by Navigant, Inc., as a National Advisor. He earned a bachelor's degree in science from the University of Colorado, and a master's degree in business administration from The Wharton School of the University of Pennsylvania. As a 25-year cancer survivor, he is deeply sensitive to the ravages of the various cancer diseases. He has long been an LLS champion and philanthropist, including serving three times as the chair or co-chair of the Light The Night Walk in Miami.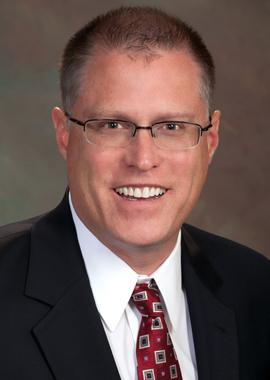 Jeff Sachs
Vice Chair
Jeff Sachs retired as the North American senior managing director of Jones Lang LaSalle's Hotels and Hospitality Strategic Advisory and Asset Management Group. Before joining JLL, Sachs was a founding partner of Strategic Advisory Group, which was acquired by JLL in early 2016. Prior to forming Strategic Advisory Group in 1998, he was the national director of the public assembly consulting practice and the southeast director of the hospitality practice for Ernst & Young. He earned a bachelor's and master's degree in accounting from the University of Iowa. Sachs has been a volunteer with LLS since 2005, one year after surviving a diagnosis of acute myeloid leukemia.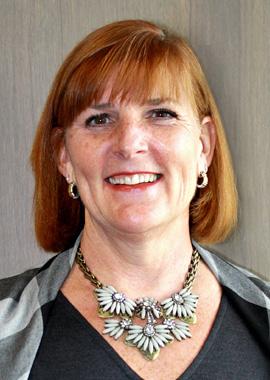 Kathleen Meriwether
Secretary/Treasurer
Kathleen Meriwether is the Americas Life Sciences Leader for Ernst & Young LLP's Forensic and Integrity practice. She specializes in assisting health sciences companies with global risks and compliance assessments and regulatory compliance analysis. She works closely with management teams, compliance officers and counsel to identify compliance and enforcement risks, determine potential vulnerabilities and recommend solutions from business and operational perspectives. Prior to joining Ernst & Young, she served as an assistant U.S. attorney in the U.S. Attorney's Office for the Eastern District of Pennsylvania. She previously spent more than 16 years with Bristol-Myers Squibb Company in a number of legal, regulatory affairs and compliance positions, including division counsel for the Oncology and Immunology franchise.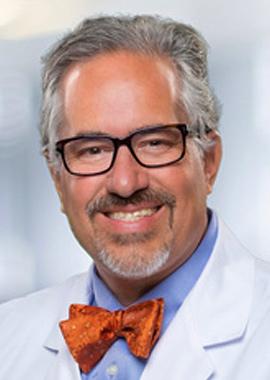 Ruben A. Mesa, M.D., FACP
At Large
Dr. Mesa is executive director of the Mays Cancer Center, home to the UT Health San Antonio MD Anderson Cancer Center, a National Cancer Institute-designated Cancer Center, where he holds the Mays Family Foundation Distinguished University presidential chair. Dr. Mesa has been principal investigator or co-principal investigator in more than 70 clinical trials for patients with myeloid disorders and played a lead role in various FDA approvals. He has been a funded investigator of the National Cancer Institute (NCI) throughout his career and currently is Co-Principal Investigator of the NCI Program Project Grant Funded Myeloproliferative Neoplasms Research Consortium, where he co-leads the clinical trial consortium. Dr. Mesa plays a range of leadership roles with the American Society of Hematology, and is chair of the Standing Science and Education Committee for the International Society of Hematology. Dr. Mesa completed his undergraduate training in nuclear engineering and physiology at University of Illinois and attended Mayo Medical School in Rochester, MN, where he completed his internal medicine residency and hematology & medical oncology fellowship. He was then on the faculty of the Mayo Clinic in hematology and later served as deputy director of the Mayo Clinic Cancer Center from 2012-2017.
Rich Bagger
Board Member
Rich Bagger served as executive vice president of corporate affairs and market access for Celgene from January 2012 through December 2019, where he oversaw communications, patient advocacy, government relations and policy, market access, global health and corporate responsibility. Before joining Celgene, Bagger was chief of staff for New Jersey governor Chris Christie. His public service also includes 11 years in the New Jersey senate and assembly, where he was chair of the appropriations committee and majority conference leader. Previously, Bagger worked at Pfizer for more than 16 years in a series of positions of increasing responsibility within the company's U.S. pharmaceuticals, corporate affairs and worldwide pharmaceuticals divisions. He currently teaches at the Rutgers University Eagleton Institute of Politics and is a Commissioner of the Port Authority of New York and New Jersey. He received a bachelor's degree from Princeton University's School of Public and International Affairs and a law degree from Rutgers University Law School.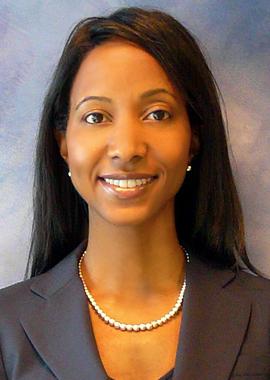 Michele Cameron
Board Member
Michele Cameron is a former director with Allianz Global Investors. She was previously a vice president at Alliance Bernstein, vice president at Bear Stearns Asset Management and an associate at Goldman Sachs & Co. Michele graduated with a Bachelor of Science degree from Northwestern University and holds an M.B.A. from Columbia Business School.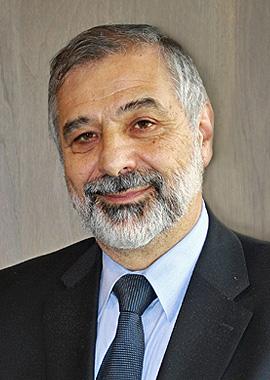 Dr. Renzo Canetta
Board Member
Renzo Canetta, M.D. has more than 35 years of clinical and regulatory cancer research experience at Bristol-Myers Squibb. At the forefront of cancer research, he has seen firsthand how innovation has transformed cancer treatment. His experience includes direct patient care, diagnosis and experimental treatment of cancers that affect blood, bone marrow and lymph nodes, as well as solid tumors, methodology of clinical trials and new drug development. He has held multiple leadership roles, including head of Clinical Cancer Research, head of Development on the Life Cycle Management team and head of Regulatory Oncology Research Policy. Dr. Canetta and his team developed 16 new drugs to treat cancer and two to treat viral infections, and received approval of more than 50 regulatory dossiers for additional indications and formulations. Dr. Canetta retired from Bristol-Myers Squibb in August, 2015.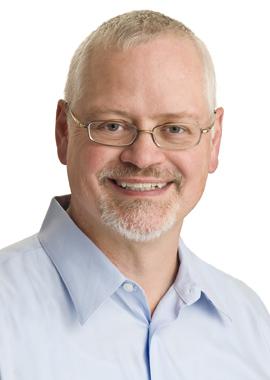 Casey Cunningham, M.D.
Board Member
Casey Cunningham, M.D. is the chief scientific officer of Santé Ventures, a venture capital fund focused on creating and investing in companies in healthcare and life sciences. Dr. Cunningham received his fellowship training in oncology and hematology at Harvard Medical School, where he subsequently served on the faculty. He was also one of the founding members of the Division of Experimental Medicine at the Brigham & Women's Hospital in Boston. Dr. Cunningham received his medical degree from the University of Texas Southwestern Medical School with a residency in Internal Medicine at the Medical College of Wisconsin. He returned to Texas in 1999 as the Associate Director of the Mary Crowley Cancer Research Center in Dallas, a position he held until 2007. He joined Santé Ventures shortly after its founding. He has served in operating roles in Terapio, Molecular Templates and Beta Cat Pharmaceuticals and has served on the Boards of Terapio Corp., Molecular Templates, Lyric Pharmaceuticals, AbVitro and Mirna Therapeutics.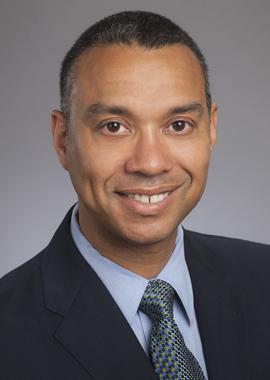 Christopher Flowers, M.D.
Board Member
Christopher R. Flowers, M.D., is Professor and Chair of the Department of Lymphoma and Myeloma at MD Anderson Cancer Center. He has focused on specialized care for patients with lymphoid malignancies. Dr. Flowers graduated from Stanford University from the human biology and humanities honors programs. He remained at Stanford where he completed medical school and received a master's degree in medical information sciences. After medical school, he completed an internal medicine residency at the University of Washington. He continued his research training in Seattle through the Robert Wood Johnson Clinical Scholars Program and oncology fellowship at the Fred Hutchinson Cancer Research Center.
Dr. Flowers is a member of InterLymph, an international collaboration of experts in lymphoma epidemiology that is focused on finding the causes for lymphoma and co-leader of the Lymphoma Epidemiology of Outcome (LEO) Cohort Study, the largest prospective observational study of lymphoma patients in the US. The MD Anderson Department of Lymphoma and Myeloma has been an international leader in patient care and clinical trials that have led to FDA approval of new drugs for cancer patients. Dr. Flowers also has been instrumental in developing national guidelines for the management of cancer patients with the American Society of Clinical Oncology, the American College of Radiology, and the American Cancer Society. He is a Fellow of the American Society of Clinical Oncology and a member of the American Society of Clinical Investigation. He has been a strong supporter for patient education, patient advocacy, and training the next generation of clinicians and scientists.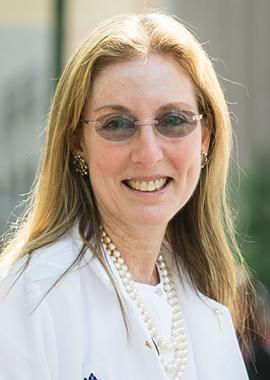 Janice L. Gabrilove, M.D.
Board Member
Janice L. Gabrilove, M.D. is The James F. Holland Professor of Medicine, associate director, Education & Training for the Tisch Cancer Institute and director of the Clinical Research Education Program at the Icahn School of Medicine at Mount Sinai and the Graduate School of Biomedical Sciences. She previously served on the faculty at Memorial Sloan Kettering. Dr. Gabrilove is the recipient of a patent for the discovery of human granulocyte colony stimulating factor (G-CSF), and was the first to demonstrate that it could alleviate certain harmful effects of chemotherapy on blood cell production. She has worked closely on the development of novel therapeutics for fostering leukemic cell maturation, and has been awarded patents for two additional drugs, approved by the FDA, for the treatment of myeloid leukemia. She is a member of the American Society of Clinical Investigation, has served as a member of the Editorial Boards for the journal Blood, UpToDate, Clinical Cancer Research & Leukemia; and on the FDA Advisory Committee for approval of Biologics, among others. She has also served as an elected councilor on the executive committee for the American Society of Hematology. Dr. Gabrilove graduated from Icahn School of Medicine at Mount Sinai where she held the highest academic standing in the graduating medical school class.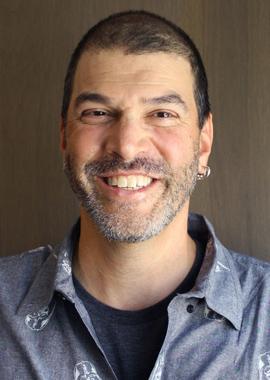 John Greene
Board Member
John Greene is Senior Vice President of Platform Operations at Vineti, a healthcare-tech company developing cloud-based software solutions that enable biopharmaceutical and life science companies to provide next generation personalized therapies safely, securely, seamlessly, and scalably. John is a hands-on technical executive, with a passion for building, growing, coaching and managing high caliber, motivated teams in enterprise software. Prior to Vineti, he spent 11 years building and running Customer Centric Engineering at Salesforce where his worldwide team ensured customer success by triaging, troubleshooting, debugging, and proposing fixes to complex customer issues and incidents on the Salesforce platform. He received his bachelor's degree in computer and information sciences in 1993 from UMass. John is an acute myeloid leukemia survivor and was given a 35% chance to live five years when he was diagnosed in 2010. After several rounds of chemotherapy and a stem-cell transplant in 2011, he is cancer free. Greene has led major Light the Night fundraising initiatives since 2011, driving Salesforce to raise more than $6 million nationally. John is an avid Phish and Grateful Dead fan and currently plays keyboards in Chum, California's premiere Phish tribute band.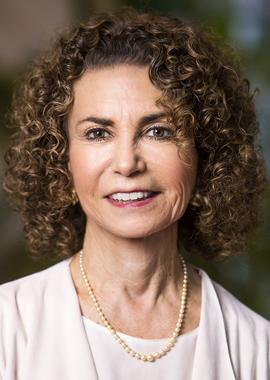 Francie Heller
Board Member
Francie Heller is a director at Arabesque Asset Management USA, a firm that pioneered a new approach to asset management by integrating ESG big data with quantitative strategies. She has over 30 years of financial experience spanning both the public and private sectors. Prior to Arabesque Asset Management, she was a managing partner at Heller Advisory, an alternative asset placement agent. Before that, she was a managing director at Houlihan Lokey Investment Bank and prior to that, she was a managing director at Chilton Investment Company. She has also served as senior managing director and global head of the Pension, Endowment and Foundation Services Group at Bear Stearns and Co, Inc. She was president of MBIA Municipal Investors Service Corporation (MISC) where she created and ran all aspects of the government investment management business. Heller was also an education director in a New York public school for several years. She currently serves on several boards including Big Picture Learning and Furman University. Heller graduated from Boston University with a BS and earned a master's equivalent degree from the University of Georgia and a professional diploma (PD) from Fordham University. She holds certificates from Columbia University, Stanford University and Harvard University Executive Education programs. Heller holds her FINRA series 7 and 63 licenses. She is also a certified mediator.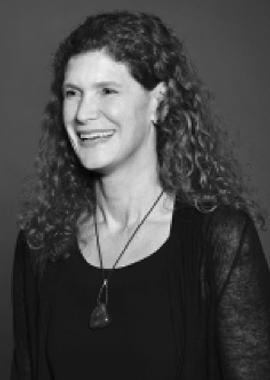 Jennifer Marley
Chair of LLSC
A proven marketing leader and strategic advisor with 30 years of experience, Jennifer Marley solves the highest-level, toughest strategic challenges for her clients at the marketing advisory firm, Sklar Wilton & Associates (SW&A). In her 18 years at SW&A, Jennifer has been honoured to act as strategic and insights advisor to some of Canada's finest companies to collaboratively solve tough business challenges to unlock growth and build stronger brands. Her vision has been a driving force behind many successful culture, engagement and coaching initiatives at SW&A leading the firm to be named as one of Canada's Best Workplaces, as well as, an Employee Recommended Workplace in 2017 and 2018. The blood cancer cause is a personal one for Jennifer. She is a 14-year leukemia survivor and is dedicated volunteer for The Leukemia & Lymphoma Society of Canada. She is also a keen adventurer who enjoys new challenges including biking, hiking, trekking, and zip-lining in some of the most exotic and beautiful parts of the world. She is a mother of two, Matt 22 and Kate 20, who she is helping transition through university to adulthood. Her husband Murray enjoys accompanying her on her adventures.
Lynne F. O'Brien
Board Member
Lynne F. O'Brien worked as a policy analyst with the White House Cancer Moonshot office under former Vice President, Joe Biden. Previously, she worked as director of the Washington government affairs office of DuPont Merck, working with members of Congress on issues involving the U.S. Food and Drug Administration, tax legislation, and health care reform. She started her career in D.C. with Williams and Jensen, a law firm in Washington, DC, focusing on healthcare clients. She is on the board of the Potomac School in McLean Virginia and member of Princeton's Alumni Schools Committee. She was formerly on the board of the National Organization for Fetal Alcohol Syndrome. O'Brien graduated cum laude from Princeton with a degree in political science and earned her law degree from Georgetown University Law Center.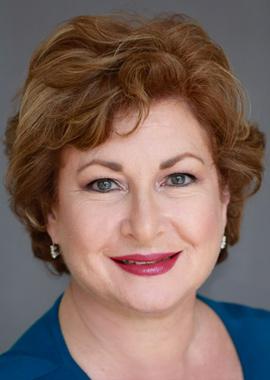 Marla Persky
Board Member
Marla S. Persky retired as senior vice president and general counsel of Boehringer Ingelheim USA Corporation in 2013. She launched WOMN LLC, a company dedicated to diversifying the legal professions by helping women succeed in the business of law by increasing their knowledge of and acuity with leadership principles, financial drivers and strategy. Through years of mentoring and executive coaching, she has shared her experience and observations with other attorneys and professionals to assist them in building valued, inclusive legal departments, career development and achieving business excellence. Persky's leadership and efforts to improve diversity and inclusion in the legal profession have been recognized by elite organizations such as the Lawyer's Collaborative for Diversity and the Connecticut Appleseed Foundation. She was recognized as one of the ten most innovative in-house counsel for her strategy and efforts to increase the opportunities and visibility of women in high profile litigation.  Additionally, Persky serves as an independent director on several for-profit and other non-profit boards.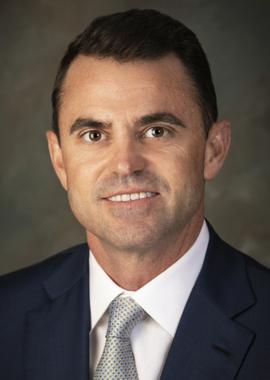 Richard M. Rendina
Board Member
Richard M. Rendina is chairman and chief executive officer of Rendina Healthcare Real Estate, where he has led all strategic and operational functions of the company since December 2006. Under his leadership, Rendina continues to develop, acquire and manage a premier portfolio of healthcare real estate throughout the country. He has personally overseen the development and acquisition of nearly two million square feet of real estate in 13 states, representing project costs of approximately $500 million. In 2013, he received the "Ultimate CEO Award" from the South Florida Business Journal, and was the recipient of the 2014 "Legacy Award" from the Palm Beach County Medical Society. He earned a bachelor of business administration degree from University of Notre Dame, majoring in management and entrepreneurship.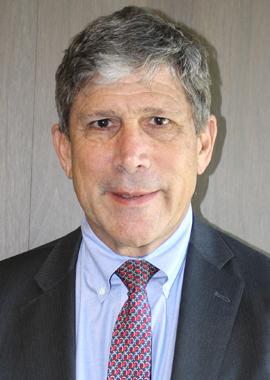 Robert Rosen
Board Member
Robert Rosen is a managing member of Greyhawke Capital Advisors LLC, a Greenwich, Connecticut-based company which invests capital in, and applies management expertise to, selected investment opportunities generally involving net leased real estate properties. Since 2012, he has also served as an independent director of KLS Diversified, a hedge fund specializing in trading multiple debt strategies. Prior to this role, he was chief executive officer and at Odin Management Company, LP and Newkirk Limited Partnership. He has also practiced real estate and securities law as a senior partner at Hertzog, Calamari & Gleason and Rosen, Hacker & Nierenberg. Rosen is a graduate of Columbia Law School where he was a Harlan Fiske Stone Scholar. He graduated cum laude with departmental honors in political science from the University of Massachusetts. Rosen is a member of the Dean's Council at Columbia Law School and the Advisory Board of the Richman Center at Columbia University for Business, Law and Public Policy.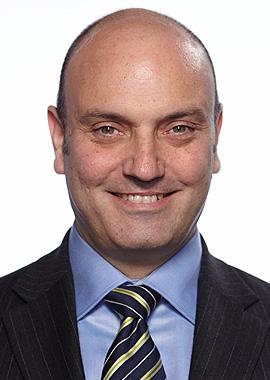 Bart Sichel
Board Member
Bart Sichel's interest and passion for LLS is deeply personal: His son is a leukemia survivor, and in 2005 he lost his father to lymphoma. Sichel was formerly the Chief Marketing Officer at Burlington Stores, where he was instrumental in shaping the strong bond between Burlington, a national off-price retailer, and LLS, a relationship that has generated more than $25 million for blood cancer research and patient services. Prior to Burlington, Sichel was a principal at McKinsey & Company, where he specialized in marketing and e-commerce for clients in a wide range of industries. It was his work with the firm's social sector office that strengthened his passion for making a difference in nonprofit settings. Sichel received a bachelor's degree in political science and economics from Vassar College and an MBA in marketing from Columbia University.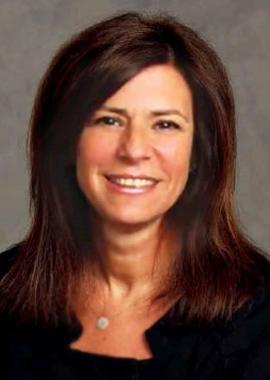 Alessandra Tocco
Board Member
Alessandra Tocco has over 30 years of experience in the alternatives investment industry. Most recently, she served as a managing director focusing on business strategy for a fixed income asset management firm, Good Hill Partners. Prior to joining Good Hill Partners, she was a managing director at J.P. Morgan, sitting on the prime brokerage management committee, where she was responsible for creating and overseeing the Global Capital Advisory Group. Before that, she was a director of US capital introduction at ABN-AMRO, focusing on macro and fixed income strategies. In 2015, she was honored as one of the "50 Leading Women in Hedge Funds" by The Hedge Fund Journal. Outside of the office, she supports several local charities and civic organizations and is the current president of the New York Alternative Investment Roundtable, an organization tasked with promoting education and best practices within the alternative investment industry. Prior to joining the LLS Board, she sat on LLS's investment committee and the youth development committee of the NYC Chapter of the YMCA. Tocco holds a bachelor's degree in finance from Mercy College and continues to work closely with the development office at Mercy, where she helps students prepare for a career in finance.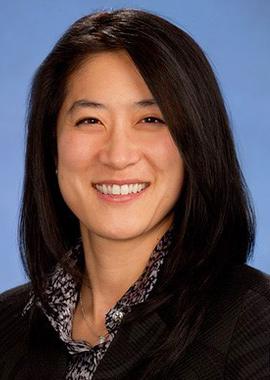 Freda Wang
Board Member
Freda Wang is a managing director in Goldman Sachs' Public Sector & Infrastructure Group within the investment banking division. Prior to joining Goldman Sachs, she was a managing director and head of structured banking within the Municipal Securities Group at UBS. Wang has spent over two decades providing investment banking services to some of the country's largest public sector organizations, including state and local governments, public utility systems, transportation and mass transit agencies and other public and quasi-public organizations. Over the course of her career, she has helped numerous governmental, corporate and nonprofit clients solve complex financing challenges related to public projects. Freda was named the 2018 Woman of the Year candidate for LLS's Connecticut Westchester Hudson Valley Chapter. She currently serves as treasurer and board member of FUSE Corps, and as vice chair of the board and chair of the finance committee of New York City Health & Hospitals. Freda earned a bachelor's degree in urban studies with a concentration in economics from Columbia College of Columbia University in New York City.